Face to Face Painting by MOUTH! Come get a Miracle Smile of HOPE !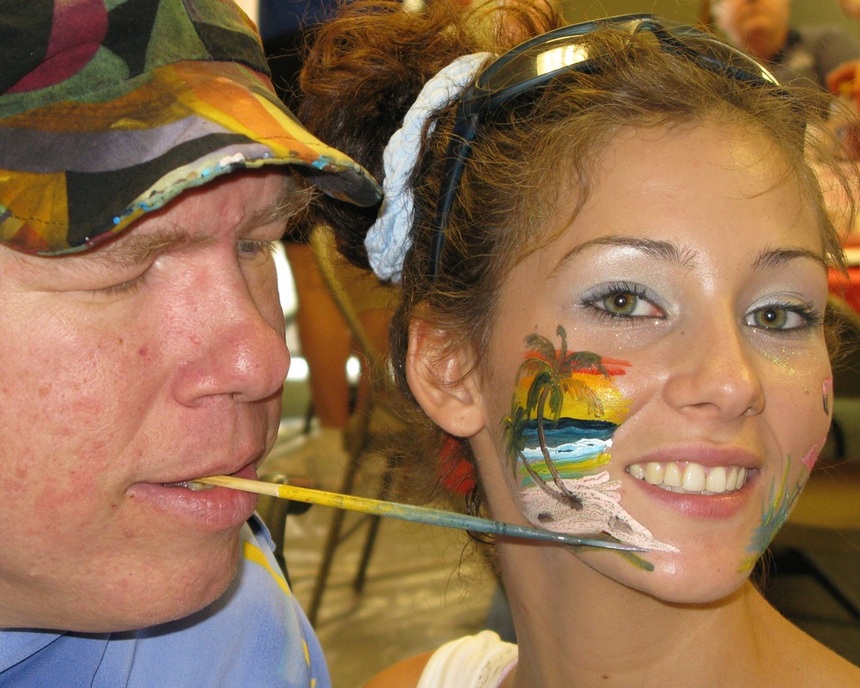 This has got to be the most unique and rewarding art ever done by Mouth. Face Painting! I always thought I could paint on anything like paper, canvas, glass, wood, even on a cast like for a broken arm or leg. So why not on Faces! After seeing the joy kids get out of having their face painted at festivals, parties and even theme parks, I was amazed at how simple and almost primitive they were, but the kids were still happy with something that changes their look, then there attitude.

I knew I could do better. I practiced and practiced until I knew I could outdo most others, yes even the theme parks, and as Quick! I became so well known for this that even Sea World in Orlando, Fl invited me to Demonstrate and sell my talent there. It was Amazing to see all the kids walk by me and see the great difference in artistic ability, then run to the restroom to wash off that immature fish from the previous face painter, just to have me do it all over again- just better ! Because of its uniqueness, Painting Faces by Mouth has opened many doors and avenues to festivals and theme parks, to schools and churches. I have even Painted dolphins on some of the Miami Dolphins cheerleaders, which they wore proudly to other events.
---